Millcreek Mouldings
Wood Mouldings
Picture Frames
Hardwood Flooring
715-650-0655 Thank you for visiting.
Pictured below:3/4" Select and Better White Ash tongue & groove placed aboveon a ceiling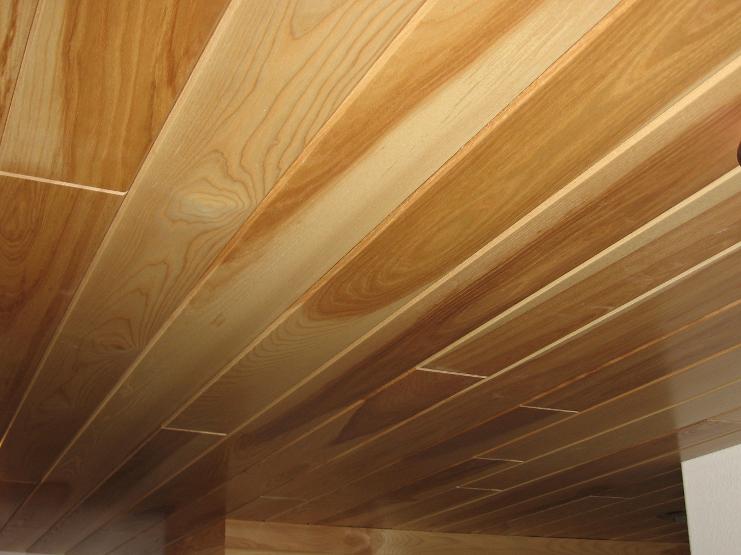 Pictured below: Custom Casing and Base Moulding in Select & Better Red Oak.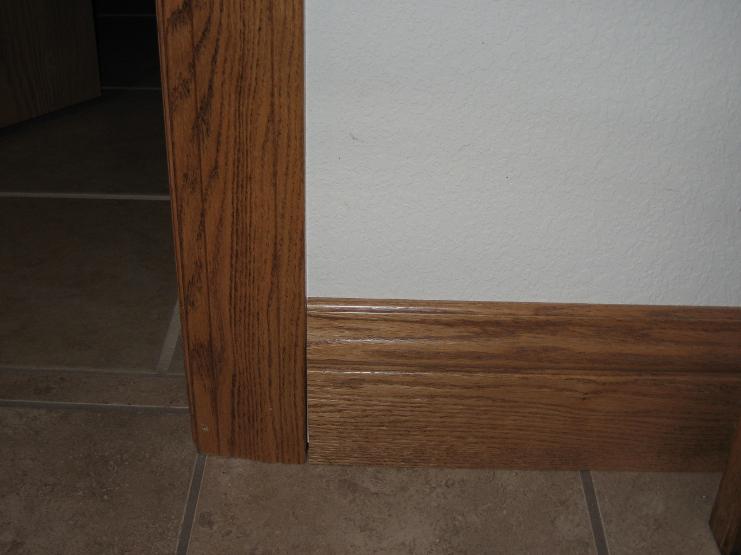 We carry the widest possible selection of moulding profiles available. Though we carry over 700 stock profiles in our knife library, we will also have our knives custom cut to match your existing profile(s).
Mouldings are available in most species of timber and can be made to lengths of 3' to 16' depending on species. We will also try to match the lengths you need to help minimize your waste or for a seamless installation.
All mouldings are run to order and will be mostly clear of knots and other imperfections.
Mouldings may also be ordered pre-finished.
There is no minimum lineal footage needed to order. Although a charge of $21.00 may apply for orders under 50 L.F. Custom length orders may also vary in cost. Since every order is unique, please call or email for your individual quote before ordering, thank you.
Above all, our service and attention to detail is what sets us apart from all other manufacturers.
Whether you're looking for a style that's all your own or you are doing a historic renovation, we can make the mouldings the way you want. We have built long term relationships with trusted lumber suppliers, mills that we trust to keep our quality and yours consistently high.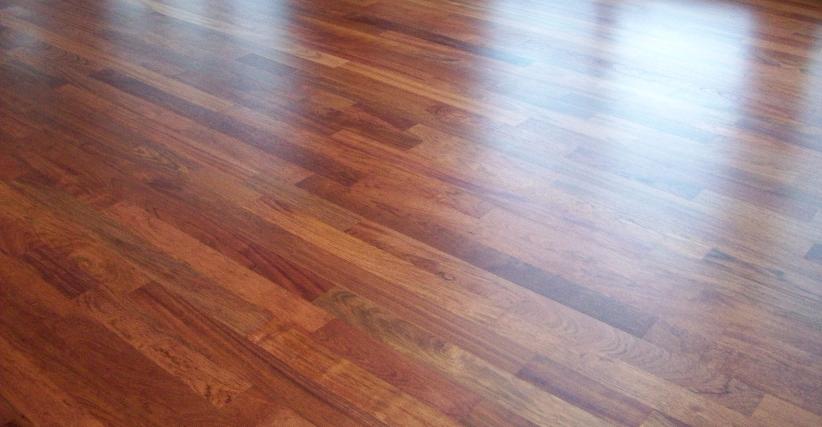 HARDWOOD FLOORING
Our Hardwood Flooring is milled exclusively, offering you the options of four different widths: 2-1/4", 3-1/4", 4" and 5". Click on the Hardwood Flooring tab to learn more! Ask us about the option of having your hardwood flooring hand scraped! Call or email for a free quote today.
HARDWOOD BOARDS
We deliver what you need with timber that is Select & Better, correctly kiln dried and surfaced smooth on two sides to get your project started right. We straight line rip, surface to your desired thickness and cut to the length & width you need. Call or email for a free quote today.
BUTCHER BLOCKS & CUTTING BOARDS
We build the finest selection of butcher blocks. We will also custom build cutting boards to any size, style and wood type.
Millcreek Mouldings serves all of Wisconsin, but also ships products Nationwide and International.
Thank you for considering Millcreek Mouldings!
YOUR HOME DESERVES ONLY THE VERY BEST !